Everyone was shocked with the public accident of the tuned XX Evolution Ferrari Enzo at the Edo Competition last summer. On the other hand, Zahir Rana was able to make a few upgrades after the said incident. This yellow hyper XX Evolution Ferrari Enzo has made a progress since the accident with its latest modifications and additions to the tuning package. There are several upgrades of the XX Evolution Ferrari Enzo including a new front bumper design, a single lower lip, the LED headlights and the aluminum set of side air vents that looks very stylish and sophisticated.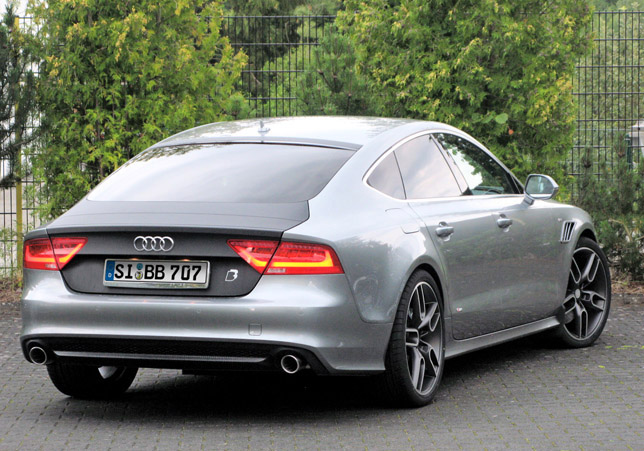 Earlier this month, B&B Automobiltechnick had finally released their latest project called Audi A7 3.0 BiTDI. This new tuning program by a German Audi professional highlights 3 stages engine program particularly for the so-called 3.0 liter Audi bi-turbo A7. The first stage has a significant increase in the power starting from a torque of 340hp and then 690Nm, which is slightly higher than a standard car model. While on the 2nd stage, the power reaches up to 365hp and 720Nm of torque for a price of around 1,700 Euro. Lastly, the higher or third stage has a power of 390hp plus injector enhancements. The price of the third stage is around 5,000 Euro. 

Further, one amongst the most remarkable tuned BMWs in the market today is the BMW M3 by the Velos Designwerks. It includes a lot of cool new features such as the paint shade of sinister matte black, a new set of the so-called ADV.1 wheels, a new body kit, and a stealth trim pieces. You will also notice new set of front bumpers, diffuser, boot lid spoiler, exhaust, and a bonnet. The yellow tint of the BMW M3 is made from carbon fiber elements that have a coat of lacquer.
AMS Performance recently released the AMS Alpha 12 Nissan GT-R that can reach a speed of 347km per hour on a 1 mile test drive. However, the engine of the Nissan GT-R shut off 400m before the finish line. Meanwhile the RUF Rt 12 S had its first test run with an impressive speed of 100km per hour in 3.4 seconds and 200km/h in less than 10 seconds, and a top speed of 360km/h mainly due to its enhanced aerodynamic characteristics. In other news, Edo Competition introduced the Turbo S Porsche Panamera which is considered to be the fastest and the powerful Porsche that you can find in the auto market nowadays.